Megaplast (Mega Plastic Additives Joint Stock Company) belongs to Nhat Huy Group, is one of the leading filler masterbatch manufacturers in Vietnam, and has been present in the market since 2014. After a decade of growth and development, Megaplast has achieved great achievements in production and business development, in which the remarkable improvement of the production technologies invested in the factory is recognized.
Megaplast factory covers an area of ​​about 50,000 square meters with a total annual production capacity of 140,000 tons. To have a large output of plastic beads exported to the world market (estimated at 2000 conts/year, distributed to more than 60 countries worldwide with a total of 200 customers). Mega Plast factory constantly upgrades and invests in production technology of 12 new modern production lines from 2019 to 2021 with high-class equipment imported from Europe, Japan, China… and famous brands such as ABC, NCT, Jwell.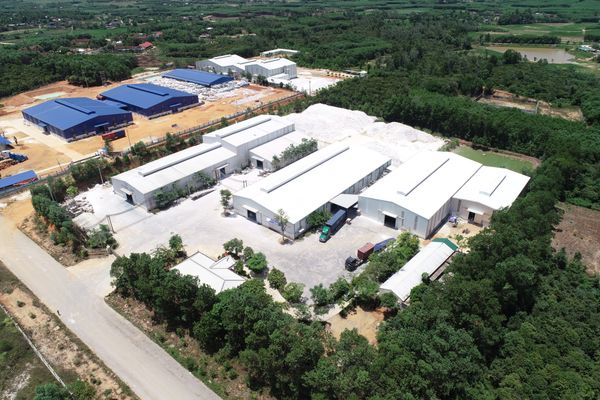 During the operation, the engineering team is constantly researching and coming up with innovative initiatives to suit many practical applications and different customers. The factory has also invested in upgrading the automation of many stages, thoroughly applying 4.0 technology in coordination and production to increase product quality stability. Therefore, Mega Plast's filler masterbatch product has always won high praise from customer partners, conquering many difficult markets. Our products are manufactured on modern technological lines including PE with a stone powder ratio > 85% and Max stone powder 8µ, Single PP and PE products with a stone powder ratio <84%, and PP and PE with a stone powder ratio of <84%. high rate of stone powder > 85%.
Compared with domestic and regional plastic resin factories, Mega Plast confidently asserts its leading position in technology and product quality. The outstanding achievement is that we have upgraded investment in production technology of triple-screw extruders with automatic feeding and mixing systems to help PP filler masterbatch products better disperse, remove moisture, and increase loading rate. , suitable for higher speed products… (Denier: 540-600, high speed > 500, filler rate: 6-25%), the plastic particles are cut evenly and aesthetically more beautiful.
With the twin-screw machine line, the factory adds outstanding new equipment and technologies to increase product quality. The machine works on the principle of cooling the material after mixing, creating active stability in the production process for all product lines manufactured at the current Megaplast factory.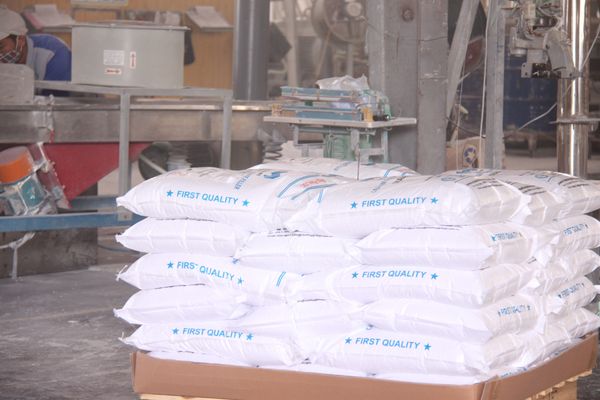 In addition, in order to cool the filler masterbatch output, prevent the goods from freezing, and limit the moisture of the finished product due to condensation, Megaplast factory has also added additional equipment for the accompanying drying line. All stages are complemented by fully automated processing installation equipment.
It can be said that the large investment in production technology at the Megaplast factory of Nhat Huy Group, plus the self-control of input materials from the group's internal factories, shows the potential for the wide development of Megaplast in the future. Therefore, at present, Filler Masterbatch from Megaplast has been favored by many major international markets such as India, Saudi Arabia, Pakistan, Bangladesh, and Poland… and signed long-term cooperation.
For more information about Nhat Huy Group