A brief look at polymer
The year 2022 ended on a stable to firm note. Unstable demand caps PP and PE hikes throughout 2022.
As announced by some suppliers, Elevated production costs and the narrowing premium over other outlets will likely pave the way for some hike attempts from PP and PE sellers in Q1 2023. However, due to elusive demand, there is no major recovery for the early months of the new year.
The end of destocking activity on the side of global sellers and relatively optimistic news from China's import markets have bolstered the near-term sentiment.
How will polymer prices reflect on CaCO3 Filler Masterbatch markets across Latin America?
Going forward, it is expected that the Filler Masterbatch price will follow polymer higher if demand stays supportive.
PP Filler Masterbatch prices will move up further as 2023 kicks off, as a lack of stock pressure will likely lend sellers support.
PE Filler Masterbatch prices are projected to see may keep demand buoyant into the new year.
MEGA PLAST (Vietnam) – The First Choice CaCO3 Filler Masterbatch
Mega Plast (Vietnam) is confident to be the TOP 1 Vietnam Manufacturer of CaCO3 Filler Masterbatch Latin America Market thanks to the following strengths.
Explore more: Why is Mega Plast Masterbatch preferred in American markets?
Annual Capacity: 180,000MTs with 15 production lines
The lowest price for CIF Buenaventura/ Guayaquil/ Callao/ Manzanillo is only around 350-450 USD per ton
Owning soft limestone quarries with brightness & whiteness >98.5%
7- years of experience exporting HUGE QUALITY of 2,500- 3,000 tonnes/ month to many Latin American countries like Ecuador, Colombia, Peru, and Brazil. Our quality was approved by many Americas customers such as Sacos Agroindustriales; Entec Polymer, SM resinas, Nutec Representaciones s.a; Latinor Corp, Zenhtex S.a; Promaplast; …
Which grade Filler Masterbatch of Mega Plast is bestselling in Latin America Markets?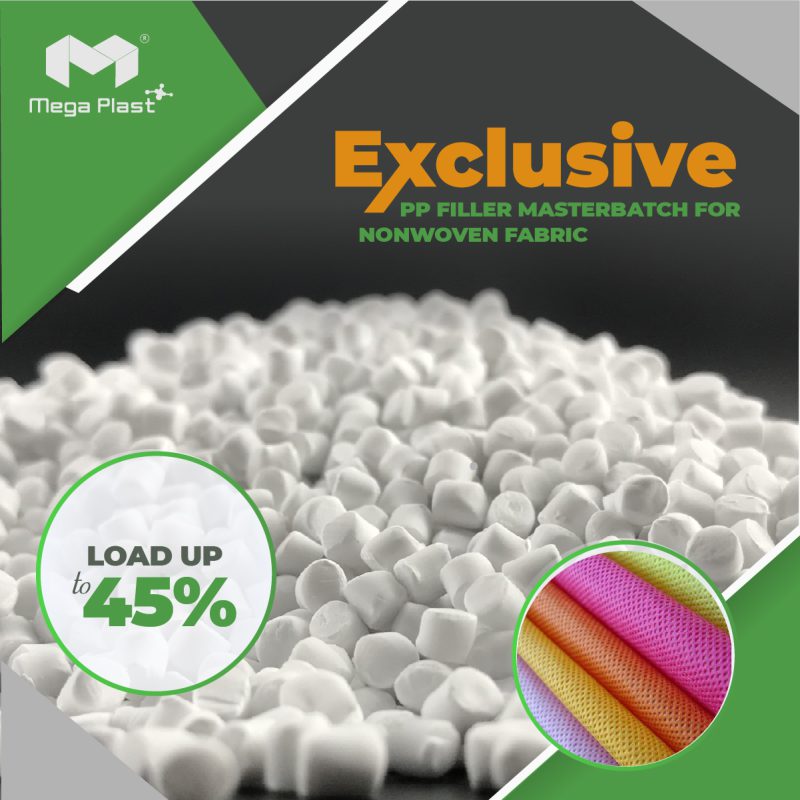 PP Filler Masterbatch for Raffia woven high speed 400-550 MPM. Load up to 10-45%
PE Filler Masterbatch for Blown Film. Load up to 45% mmmmmmmmmmmmmm
(Exclusive Mega has) PP Filler Masterbatch for Nonwoven fabric. Load up to 30%
See our product list: CLICK HERE
If you're looking for a CaCO3 filler masterbatch supplier that offers outstanding performance at a competitive price, contact Mega Plast today!​​ ​​