Chinaplas 2023, Asia's foremost plastics and rubber trade fair, recently ended at the Shenzhen World Exhibition and Convention Center (SWECC) from April 17-20. With the theme "A Brighter and Shared Future, Powered by Innovation," Chinaplas 2023 provided innovative plastics solutions and up-to-date market trends.
Chinaplas 2023: Celebrating Success 
The exhibition drew over 3,900 exhibitors from 9 countries, covering 18 topics that included injection molding, extrusion machinery, 3D printing, recycling, smart manufacturing, bioplastics, composites, and high-performance materials. The event spanned an impressive 380,000-square-meter exhibition area. 
Ada Leung, General Director of Chinaplas organizer Adsale Exhibition Services Co., Ltd., had promised a technology-based communication event over four days, aiming to help plastics and rubber industries explore new business opportunities, particularly prospects in the RCEP and GBA. 
Discover the latest advancements in the plastics and rubber industries at Chinaplas 2023! From cutting-edge products and solutions to innovative materials and machinery technologies, this event is the perfect platform for debuting new ideas. Explore the spirit "professionalization, refinement, specialization, and innovation" of the Chinese companies that will be showcased at this fair. 
With upgraded technologies and smarter solutions on display, businesses can seize emerging opportunities in the RCEP and GBA and react quickly to the ever-evolving market. So this is the great chance to be at the forefront of industry progress!
Witness the amazing performance of Megaplast's Filler Masterbatch
Megaplast's presence at Chinaplas 2023 led to over 1000 visitors, including major Chinese manufacturers and traders, flocking to our booth Y61 in Hall 14. In just 4 days, the company successfully signed 10 contracts directly at the fair, showcasing our latest Filler Masterbatch products that target various applications, such as packaging, film, and injection molding.
Attendees, especially those in the packaging industry, were impressed with Megaplast's Filler Masterbatch products due to the many benefits they offer. These include improved surface quality, increased productivity levels, and cost-effectiveness. As the demand for sustainable and eco-friendly packaging solutions continues to grow, Megaplast's Filler Masterbatch can help companies achieve their sustainability goals while also enhancing product performance.
Additionally, Megaplast's R&D team impresses with their innovative solutions, tailored to meet the high expectations of today's customers. At Chinaplas 2023, we showcased our custom masterbatch solutions that caught attendees' attention.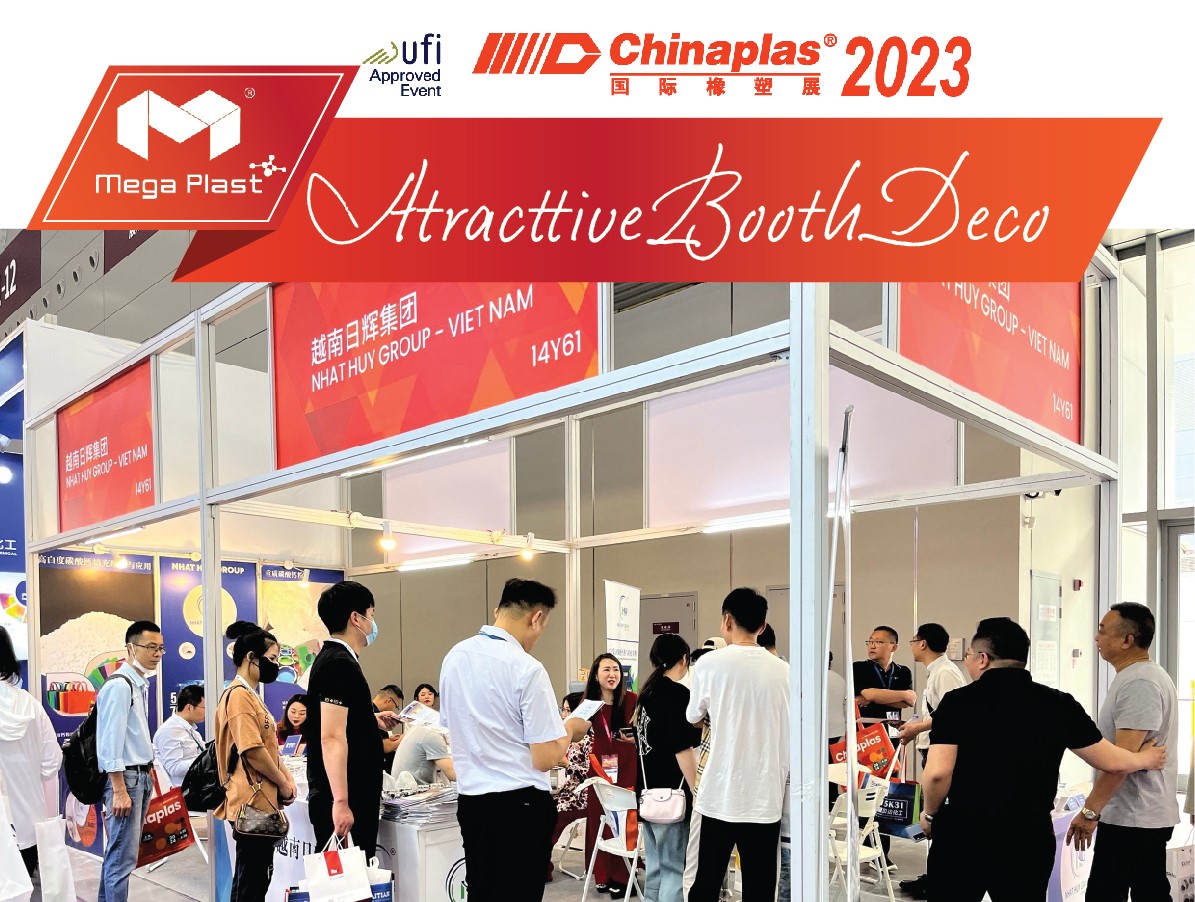 In recognition of our remarkable work, Megaplast's Booth Y61- Hall 14 was evaluated and lauded as an outstanding booth by the ChinaPlas Organizer, reinforcing our commitment to innovation, sustainability, and customer satisfaction. It's no wonder Mega Plast among the world's most successful filler masterbatch manufacturers.
Looking forward to the future, we anticipate many opportunities for long-term and durable cooperation to help develop your business. Don't wait any longer to benefit from our long-term solutions. Contact us today.