Open the Gate to Success – Join Asia's LARGEST Plastics and Rubber Trade FairTrade Fair
CHINAPLAS has been revolutionizing the plastics and rubber industry since its inception in 1983. Having obtained exclusive sponsorship from Europe's Association for Plastics & Rubber Machinery Manufacturers (EUROMAP) in China, it is now recognized as Asia's top-tier trade fair, boasting further endorsement from UFI (The Global Association of the Exhibition Industry).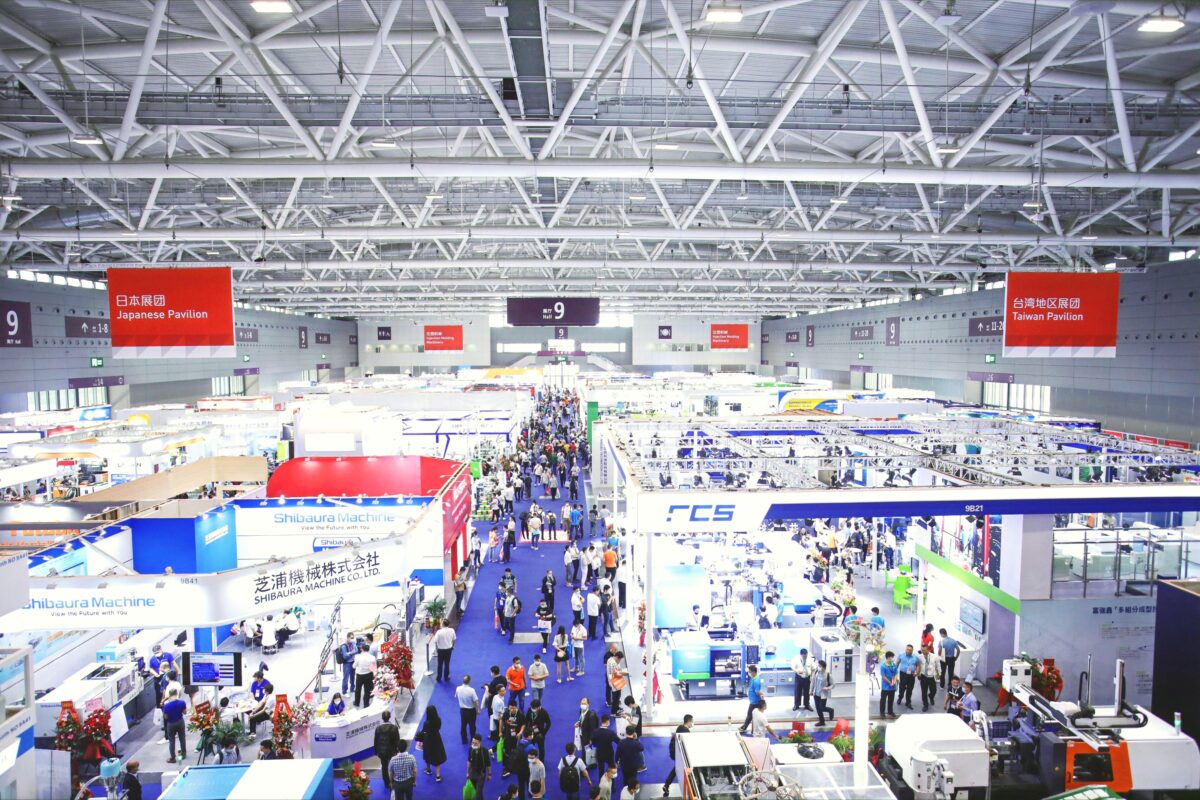 Boasting 4,000+ exhibitors from around the globe and showcasing revolutionary 3D technologies, CHINAPLAS 2023 offers a remarkable platform for experts to uncover extraordinary new products. Located in Shenzhen World Exhibition & Convention Center on April 17-20th, this 35th edition of its kind will be made even more special thanks to EUROMAP sponsorship which grants attendees unlimited access to groundbreaking growth opportunities within the plastics and rubber industries.
With CHINAPLAS 2023 just around the corner, it promises to be a captivating event for industry professionals. Attendees can explore digital solutions that enable greater predictability and traceability with Industry 4.0 Factory of the Future – all live demonstrations! Furthermore, visitors will gain an understanding of global trends regarding plastic recycling at the Plastics Recycling & Circular Economy Conference and Showcase. For those preferring virtual engagement instead, Design x Innovation webinars offer another way to connect internationally from China or Asia-Pacific regions – don't miss out on this unique opportunity!
China Plast 2019: An Invaluable Experience
Nhat Huy Group had a remarkable journey at ChinaPlas 2019, where we were able to create meaningful connections with prospective customers and share our products. We encountered various international delegates who showed extreme interest in working together with us, which resulted in successful business contracts which significantly increased our global visibility as a dependable partner for plastic industry manufacturers worldwide.
At the renowned ChinaPlas 2019, visitors to Nhat Huy Group's booth were greeted with enthusiastic advice on our top-tier products. Our steady research into quality raw materials and world-class production procedures have enabled us to provide premium offerings that impressed attendees at this prestigious plastic industry event. We are devoted to ensuring customer satisfaction with our esteemed services, as well as proving the strength of economic partnerships between China and other nations.
Take your business to the next level: Visit Nhat Huy Group at CHINAPLAS
Nhat Huy Group is excited to reveal a comprehensive suite of solutions for many industries at their exhibition. With representatives from Mega Plast and Global Minerals, explore options in filler masterbatch along with Calcium Carbonate Powder – pick the ideal fit that surpasses all expectations. See details below – Come join us as we discover these exciting solutions together!

Venue: Shenzhen World Exhibition & Convention Center (No.1 Zhancheng Road, Fuhai Street, Bao'an District, Shenzhen, Guangdong, China)
Time: April 17– 20, 2023
Booth No:Y61- Hall 14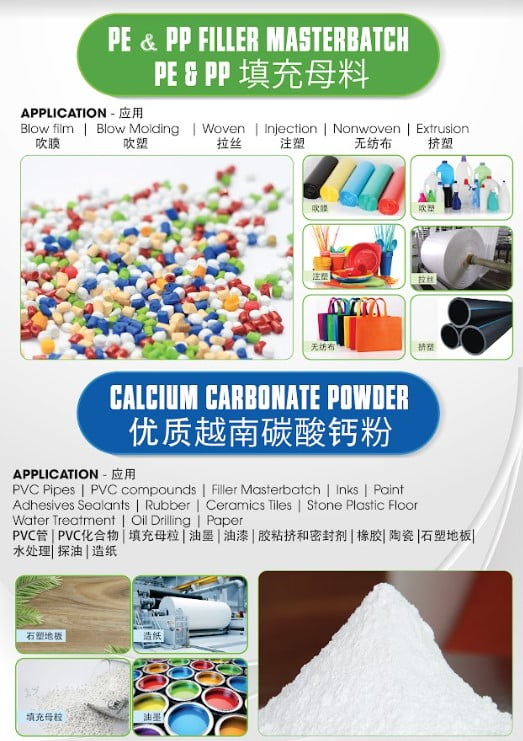 🔥 Hot Deal Alert: Saving $100 Off for your first purchase of our amazing filler plastic
Visit our booth and get 100 USD off your purchase of our filler masterbatch & calcium carbonate powder*
*Discount only applies to the first 30 purchases made at CHINAPLAS 2023
We warmly welcome all those involved in the plastic industry, including distributors and R&D partners, to come to visit us at this exhibition. Our knowledgeable sales team will be available to answer any questions you may have regarding our product lines and services – plus, we're offering FREE samples so that customers can feel confident before making a purchase. Our booth also offers guests the opportunity to explore exciting aspects of Vietnamese culture and gain special gifts – including coffee, one of the world's most beloved drinks.
So, don't miss out – click here to let us know your requirements, and we'll have everything ready for you when you come by our booth. See you there!