Being the leading supplier from Vietnam to the Africa market, MEGA PLAST JSC (Nhat Huy Group) would like to offer you our PP-based CaCO3 Filler Masterbatch for PP woven Sacks with BIG PROMOTION in January & February 2022 with the best quality.   
𝟏. HOT PROMOTION: UP TO 10%
MEGA PLAST (Vietnam) can offer our PP-based CaCO3 Filler Masterbatch at a much more competitive price than India suppliers & more consistent quality.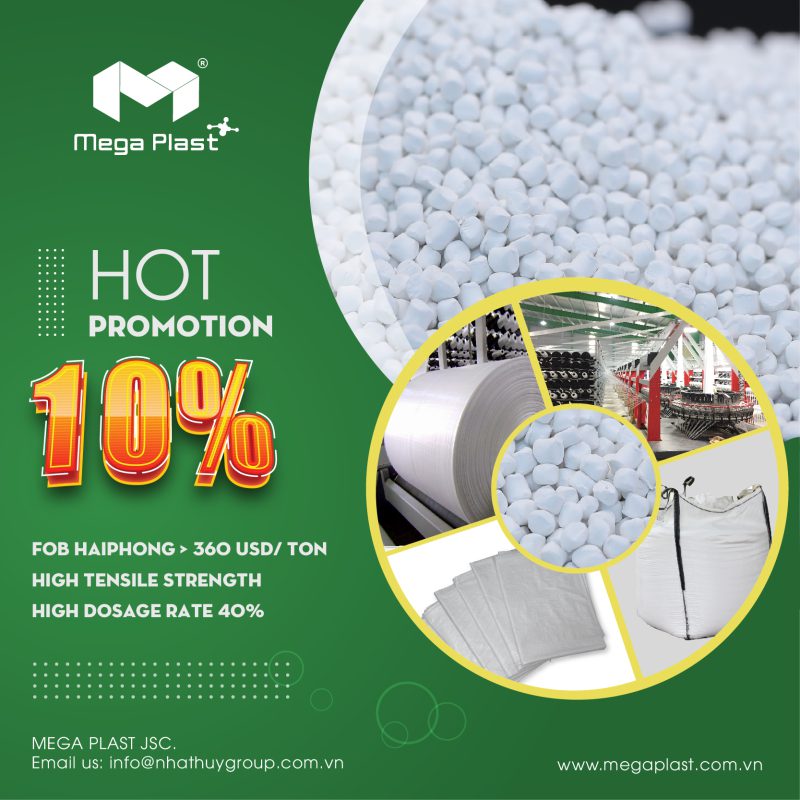 Especially, from January to February, 2022, Mega Plast would like to offer you 10% PROMOTION for first orders for all new customers:
FOB Haiphong: only from 360 USD/ ton
Min order: 27.5MTs/1FCL 20ft WITH PALLETS
2. HIGH DOSAGE RATE: up to 40%
With owning our coated & fine CaCO3 powder & modern 3-screw extruders, MEGA PLAST (Vietnam) can offer you PP-based CaCO3 Filler at a high dosage rate of up to 40% for a machine speed of around 350 Mpm.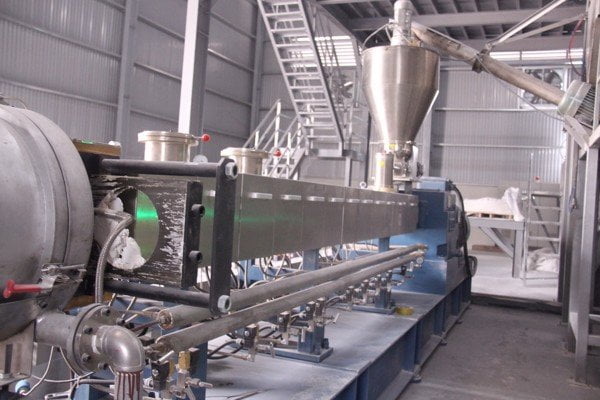 3. Great Whiteness & Brightness > 98%.
Thanks to our own CaCO3 powder with the highest whiteness & brightness in the world, MEGA PLAST (Vietnam) can produce PP-based CaCO3 Filler Masterbatch with 98% whiteness. It helps customers to save their production costs by reducing percentages of white agents or masterbatches.
Read more: The source of CaCO3 powder that Mega Plast used to produce Filler Masterbatch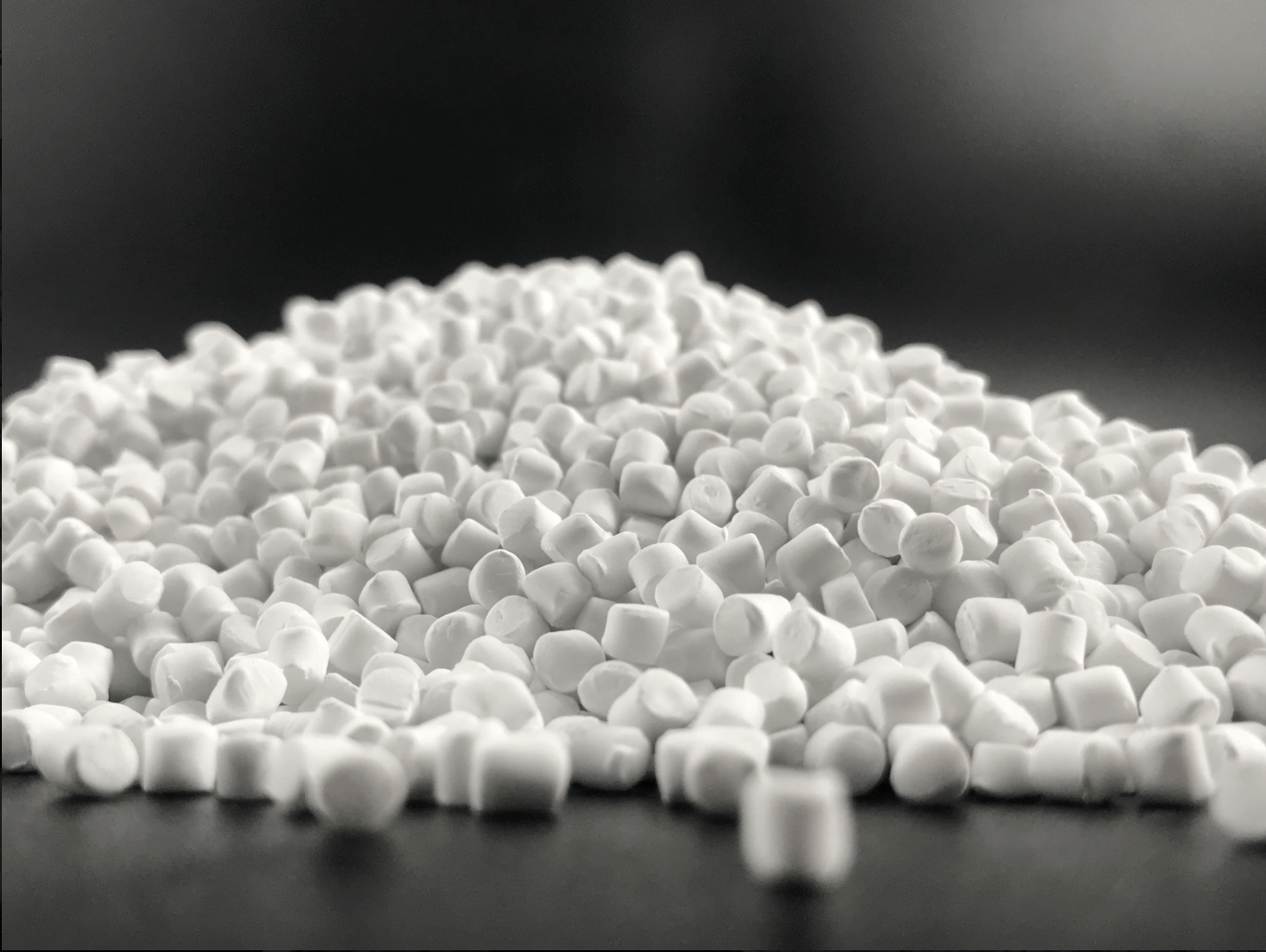 4. Stable quality WITHOUT Tape Breaking.
Being the FIRST supplier in Vietnam owing our limestone quarries & CaCO3 powder factories, MEGA PLAST can control well our output materials & make STABLE QUALITY for every order.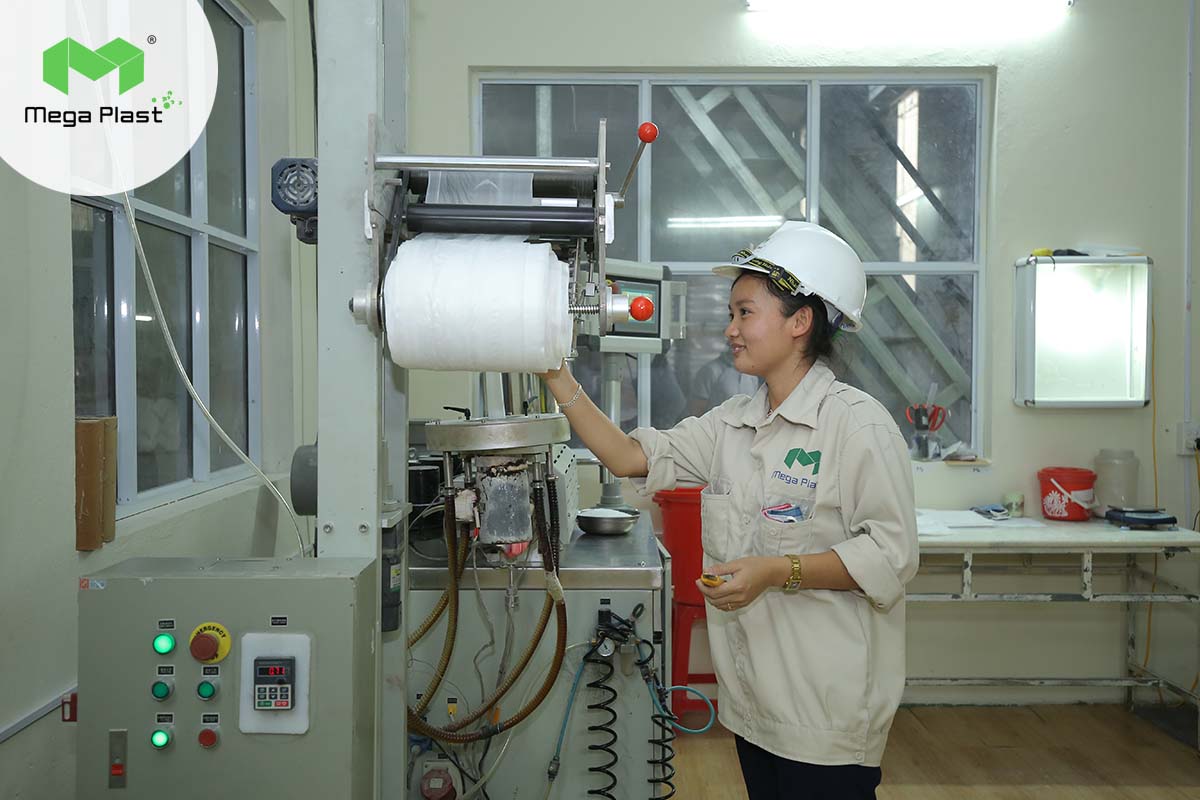 We also make sure no dispersion issue by testing samples in 30 minutes of all lots in our laboratory. It can help to reduce the tape-breaking issues in customers' production.
5. 𝐒𝐮𝐩𝐩𝐥𝐲𝐢𝐧𝐠 𝐇𝐔𝐆𝐄 𝐕𝐎𝐋𝐔𝐌𝐄 𝐚𝐭 𝟐,𝟓𝟎𝟎 tonnes/𝐦𝐨𝐧𝐭𝐡 𝐭𝐨 𝐨𝐯𝐞𝐫 𝟐𝟓 𝐀𝐟𝐫𝐢𝐜𝐚𝐧 𝐜𝐨𝐮𝐧𝐭𝐫𝐢𝐞𝐬: Nigeria, Kenya, Tanzania, Uganda, South Africa, Algeria,…
– Our customers in Africa: MAMUDA AGRO, TEXPLAST Industries, …
– We at Complast South Africa 2020
Mega Plast participated in Complast South Africa 2020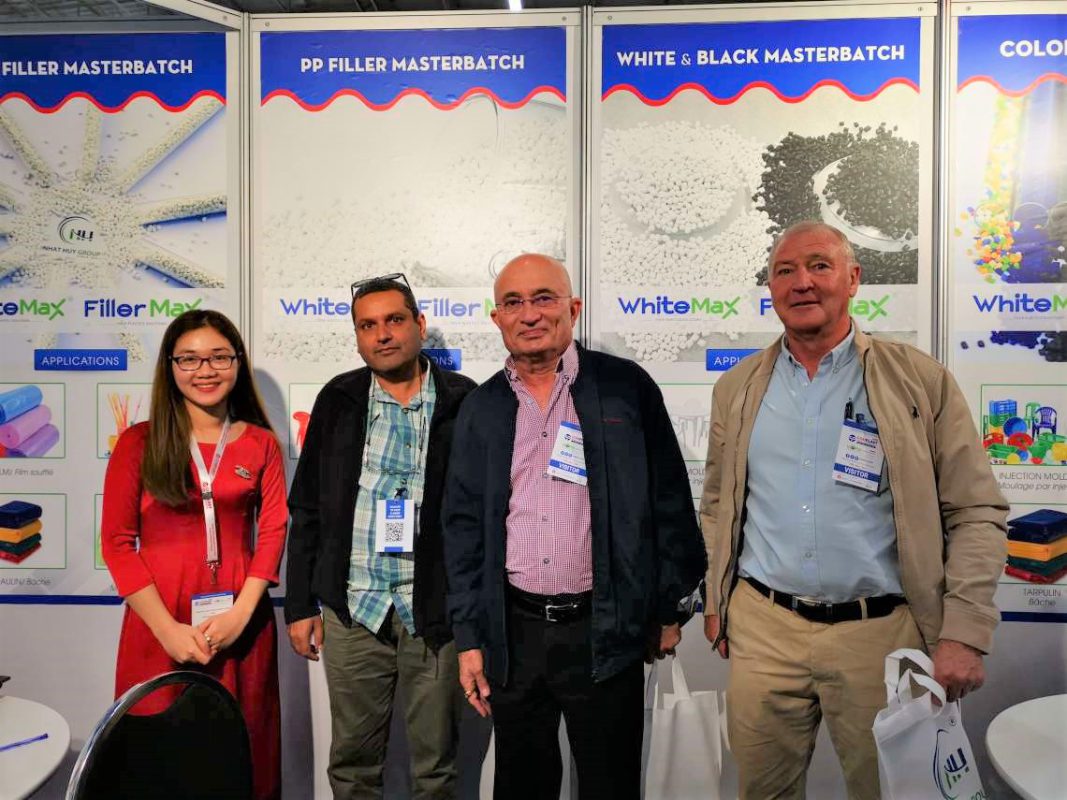 May you be interested:
Why is CaCO3 Filler masterbatch of Mega Plast from Vietnam favored in the Africa market