The plastic/plastics industry is considered one of the most dynamic and prominent industries of the Vietnamese economy. Not only that, with many countries around the world, the filler masterbatch is also developing at a remarkable speed due to the specific factors of high durability and low cost. As for the filler masterbatch manufacturing industry, many potential factors promote its growth in the domestic and global markets.
1. Overview of Vietnam's plastic & resin industry.
The plastic / plastic pellets industry in the Vietnam market has a lot of potential for development due to the large population, from which the consumption market is enormous. At the same time, the plastic industry here is just in the beginning stage of development compared to the world, so people use plastic products in all areas of social life. According to a 2015 report, there were nearly 5 million tons of plastic products in Vietnam. Effects of plastic/plastic beads include:
Plastic packaging products.
Plastic products for building materials.
People make Household products from plastic and high-tech plastic products.
PP Filler Masterbatch for WovenPP Filler Masterbatch for InjectionPE Filler Masterbatch for Injection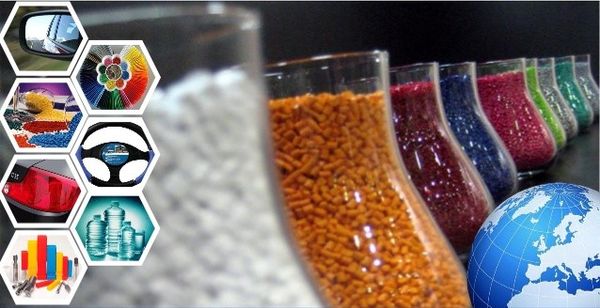 Currently, Vietnam's plastic industry has more than 2,000 businesses operating, evenly distributed throughout North to South. This field concentrates in Ho Chi Minh City with various sectors, about 84% of private enterprises.
The main products of plastic enterprises in Vietnam are packaging, consumer plastics, building materials, and high-tech plastic/plastic products. Vietnam's plastic resin industry also receives the attention of many foreign businesses, especially the markets of India, Poland, Saudi Arabia, Bangladesh, etc.
2. The potential of CaCO3 powder is the primary raw material for the production of plastic beads
The primary input materials to serve the development of the plastic industry are PE, PP, PVC, PS, and PET plastic powder & resin, which are produced mainly from oil – gas – coal. The world-ranked Vietnam in the top countries with diverse mineral resources, a large natural stone warehouse with more than 5000 mines of 60 types. In which, some varieties have significant reserves, such as bauxite (672.1 million tons), apatite (0.778 million tons), titanium (15.71 million tons), coal (3,520 million tons), rare earth (1. 1 million tons), and granite (15 billion m3). The experts estimated oil reserves at about 6 billion tons and gas at about 4,000 billion m3, distributed mainly in sediments from the South to the North.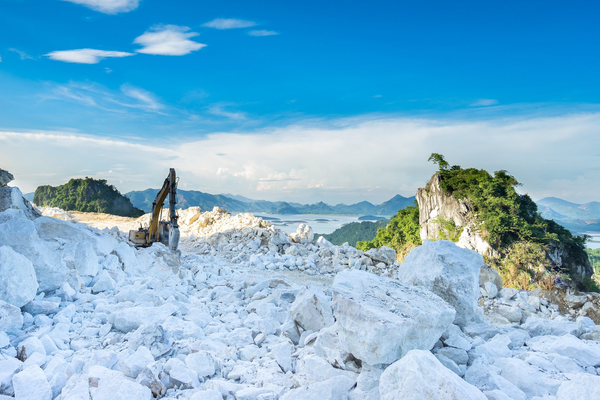 With the potential of minerals that nature offers, the Vietnamese market confidently takes advantage of this material to produce plastic beads with sizeable annual output, meeting the needs of domestic use and many orders of foreign manufacturers—large enterprises in the world.
In addition, the operating model of large corporations in Vietnam is to build and own many factories producing a variety of materials and products. This factory internally provides materials to make other factories' products for autonomy and control over input materials, saving maximum costs for production activities.
Nhat Huy Group is one of the corporations operating in manufacturing and exporting various products, including natural stone, quartz stone, processed stone, CaC03 stone powder, plastic additive beads, and additive particles, leading color plastic in Vietnam. For more information about Nhat Huy Group: https://nhathuygroup.com.vn/
Mega Plast is one of the plastic additive manufacturing factories under Nhat Huy Group and is considered a pioneer in Vietnam in pioneering modern plastic resin production technologies and achieving the target productivity. Annually for the global market. Mega Plast uses stone powder materials directly from the Global Minerals factory, both of which are among the ten factories that Nhat Huy Group owns. The strength of Nhat Huy's CaC03 stone powder source is its highest brightness> 98.5%, and this is also considered the highest index in the world. Therefore, Mega Plast can produce Filler Masterbatch with more excellent whiteness and intelligence than other sources like Turkey, India, etc.
Read more: Why is filler masterbatch of Megaplast from Vietnam so famous?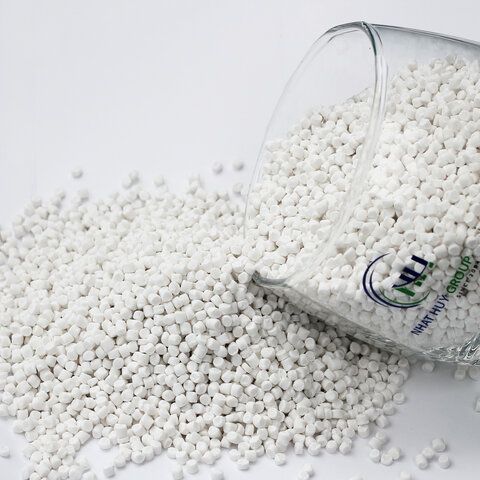 3. How the scale of investment for factories that produce plastic granules?
To become a potential supplier of plastic additives in the region and the world and at the same time handle a massive amount of mineral resources extracted daily from mineral mines, plastic resin manufacturers in Vietnam has invested in modern and large-scale production systems.
Mega Plast mentioned above of Nhat Huy Group owns two modern production plants, including Mega Plast additive factory and Huu Nghi compound factory. Each factory covers ​​up to 50,000 m2 with a total annual production capacity of 160,000 tons.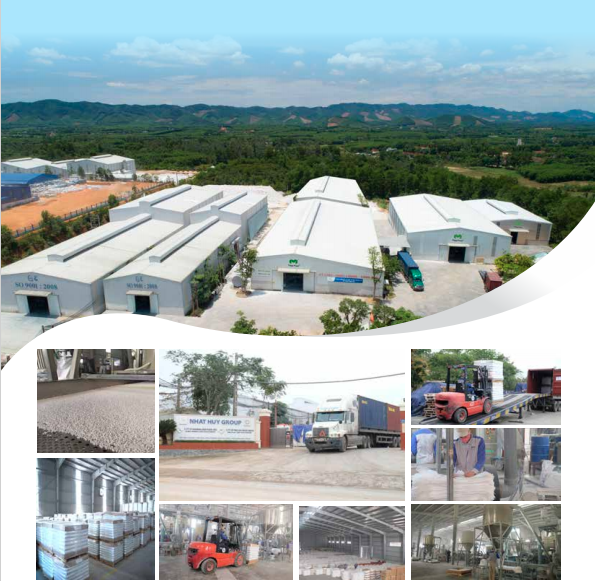 With modern production methods, skilled professional staff, ability to follow standard packing, loading, and unloading, sterilization, Filler Masterbatch from Mega Plast has been approved by many corporate customers worldwide. Sign a long-term supply contract. Currently, this factory is distributing plastic resin products to 60 countries around the globe with a total of 200 customers. The total number of containers exported to date is about 2000 cont/year.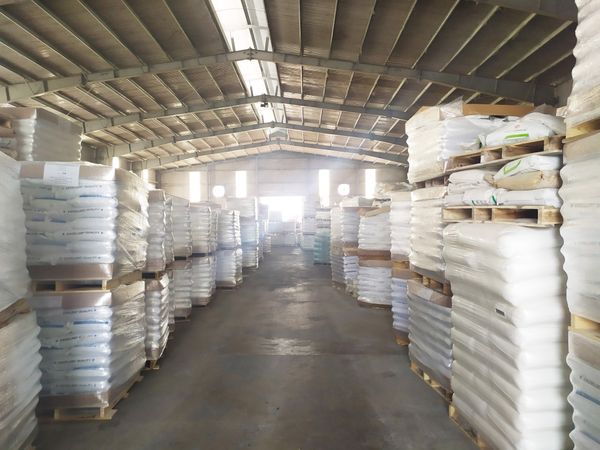 Conclusion: By owning the advantage of resources, with the consolidation of the domestic market and relationships with significant customers, Mega Plast can confidently be affirmed that the plastic resin industry in Vietnam will have great potential for development further shortly.
You may be interested:
How to use the PE Filler Masterbatch in the right way?
The outstanding advantages of using PP filler masterbatch for PP Woven