The cost of many raw materials has increased recently, which means that buyers and purchasing managers may be getting bombarded with price bumps across their business. The invasion of Ukraine will propel Europe's already high energy prices even higher up to 30%, which leads to high production costs and the high prices of materials. By contrast, in Vietnam we still have a stable price of energy and oil prices, so we are able to offer more competitive prices than local manufacturers. It's a good opportunity to start trial Vietnam CaCO3 Filler Masterbatch.
War in Ukraine has dealt another blow to resin prices.
As oil and gas reach 14-year highs, manufacturers should gird themselves for the possibility that resins will continue climbing as Russia's intensifying war with their neighbor creates volatility across industries."
"It is a very fluid situation," said Esteban Sagel CEO/principal at Chemical & Polymer Market Consultants (ChemPMC) – an agency that provides research services specifically dedicated to those markets; he added there are no clear edges or boundaries when it comes down negotiators' actions because anything could happen next week.
The effects of this deal will be felt in markets around the world as buyers struggle with what to do about prices. Some buyers, worried that prices could go higher, might make spot purchases of resin, while other buyers might hold off, banking on logistics issues to constrain domestic resin producers from selling excess supply abroad.
In some cases, they may make spot purchases while other times it could lead them into banking on logistics issues constraining supply from being exported abroad- which currently stands at an all-time high level due largely but not entirely because of refinery problems within America's borders!
The war between Russia and Ukraine could triple the rates for ocean shipping containers
The war between Russia and Ukraine is likely to send ocean shipping rates skyrocketing. Ocean Shipping Consultant Glenn Koepke told The New York Times that a shipment of goods from China could cost as much as $30,000 due to the increased risk during conflict situations, such as this one in eastern Europe since they would be forced onto two different routes – either through port calls at Sevastopol or around Cape Artemiski where there are no ports currently operating due southbound trade flows coming off Africa.
The war between Russia and Ukraine has had a huge impact on shipping in the Black Sea. There are many ships that travel through this area, but now they're being targeted by both sides which make passage dangerous at best – sometimes even impossible!
The United Kingdom banned all Russian vessels from entering its ports after repeated instances of harassment near Britain's coastlines over recent days; several other countries including Belgium, Holland & Germany have followed suit.
One of the world's biggest shipping companies has announced that they will temporarily stop sending cargo ships to Russia and Ukraine. This decision is expected to affect at least 47% of global containers transported by sea, according to an article from Tuesday morning's Wall Street Journal.
Cutting off Russia from the shipping industry will only further restrict how much goods can be sent and received. The conflict could send gas prices higher, which would make things even worse for people who are already struggling with inflation in America- all while we're awaiting what may happen next on trade between two countries!
Mega Plast – The leading filler masterbatch manufacturer in Vietnam
Mega Plast is a member of the Nhat Huy Group. We are the first Vietnam Supplier of Filler Masterbatch to own CaCO3 powder factories (Global Minerals). So we can directly collect the best source for producing Filler Masterbatch & production cost-optimization. Our factory covers an area of 50,000 square meters with a total annual production capacity of 160,000 MTs.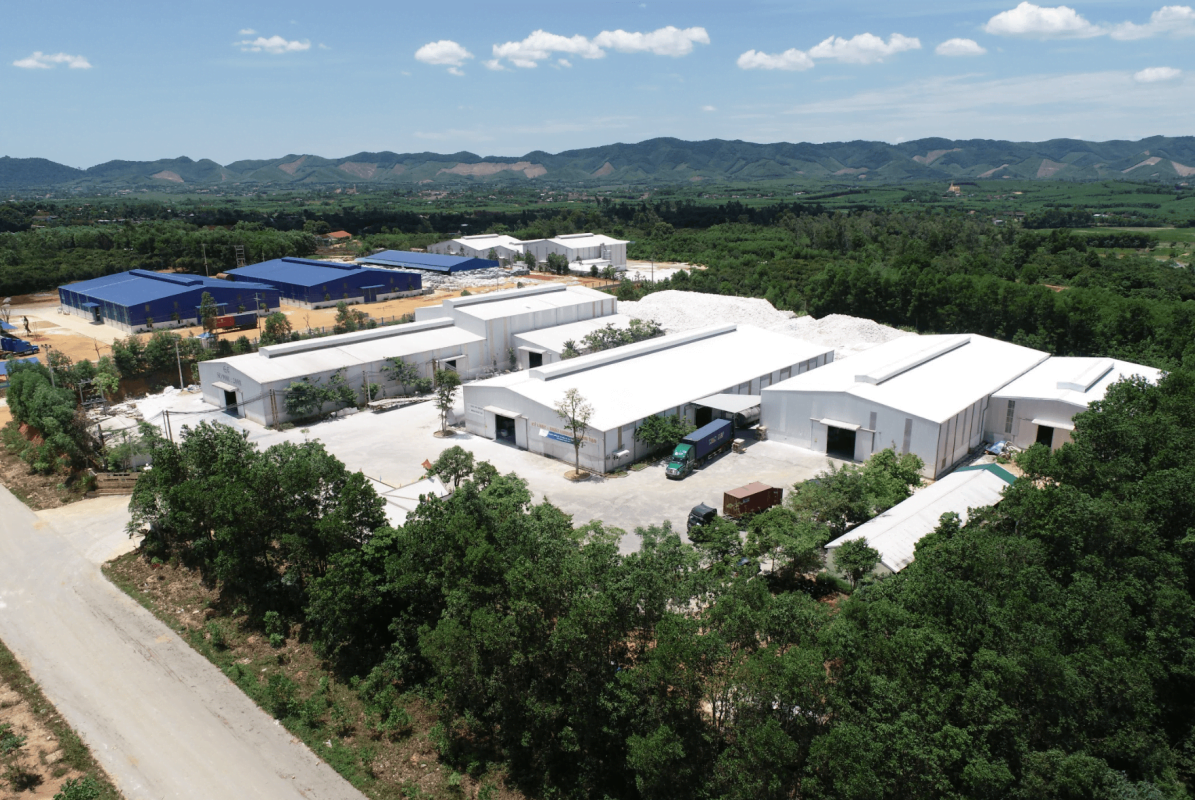 Our Filler masterbatch products include:
High-quality PP, PE & White Filler Masterbatch
Specializing in Color Masterbatch, we offer a wide range of Color Masterbatch: Black & White Masterbatch, Blue & Green Masterbatch, Yellow & Brown, etc.
Excellent quality of technical Masterbatch including PS Masterbatch, GPPS Masterbatch, and Talc Masterbatch,…
NOTE: We are looking for sales representatives in different countries, especially the European market. Click the button below for more details.